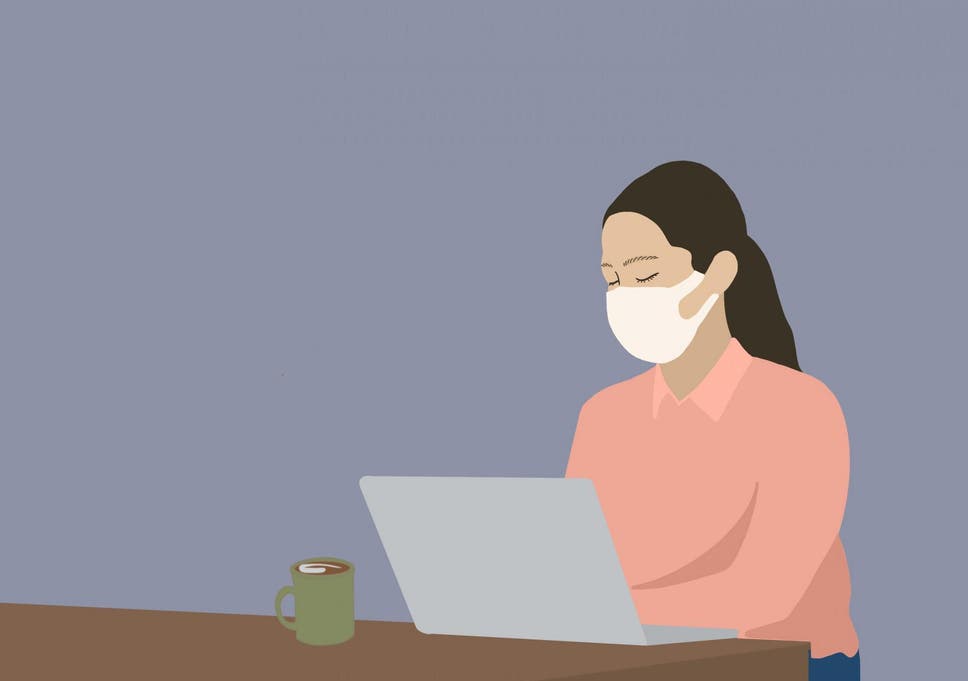 The first quarter of 2020 saw the rise of a panic-stricken situation due to recently announced pandemic, coronavirus.
The contagious virus which was first found causing troubles in China, gives way to flu-like symptomps that can develop into severe pneumonia. COVID-19 is a disease which gets transferred from one person to another, through saliva, close contact or respiratory droplets.
The disease, directly or indirectly, has affected billions of people globally, limiting our freedom to do a lot of things.
Amidst this chaos, masses have been affected psychologically too. People are worried, anxious and there is a lot of fear regarding the disease. The psychological impacts are so powerful that people are actually in a very poor emotional state.
Coronavirus and its impact on mental health
Practically there is no aspect of our lives which hasn't been affected by COVID-19.
The economies have fallen down and the GDP growth rates of countries are coming down (if not falling in the negatives, in some cases). People who are working in various industries, are facing job losses due to the virus.
In order to maintain the social distance, governments have announced lockdowns in their respective countries and that's where things have gone wrong. In such a situation, most of the firms are facing steep losses and the people who are connected to it, are also facing the same.
The psychological impact of this contagious disease and the virus responsible for it, is quite disturbing.
It has caused anxiety, tension and panic amongst all the people. Billions of people are panic-stricken and they fear to step out of their houses. They are tensed about their financial condition, as well as safety and sanity.
High-school and university students are also worried about their education and in this quarantine period, they are feeling stressed, bored and even depressed.
Social distancing has forced them to stay at their homes, but at the same time people are feeling gripped by boredom and isolation. Those people who own small businesses, are worried that they might lose their business due to the pandemic.
That's how it questions the future of everyday workers, employees and employers, who are getting affected by the virus. It's probable that many workers might also have to face pay-cuts.
Things are unpredictable, till we understand more about this virus and a vaccine is discovered.
Even sitting idly at home, doesn't help and there are also some cases where people have slipped into depression. The lockdown has been announced for safety reasons, but definitely it's a tough time.
At such a time, there is one startup that is trying to make people feel better emotionally: it's called Mindspa.
They have thought to offer free psychological support to the public via their mobile application.
FREE Psychological Support Program
Mindspa understands the stress caused by COVID-19 pandemic, and in order to help you in coping with the same, they created an amazing program.
It's a psychological support program which will teach users different techniques of coping with stress, anxiety and uncertainty in such a tough phase. Adding more to it, the program will also improve the endurance of individuals, which will help them in regaining their confidence.
While the program will help people getting their lives back on the track and stay focused, the application has plenty more free resources, such as a feed with inspirational content, a psychotherapeutic journal to keep track of your emotions, Psychosutra – which is a set of coping-skills exercises, and various other courses dedicated to specific needs.
You might be wondering, how can one avail the benefits of this course?
The most important step will be to install the Mindspa application, available at this link: http://onelink.to/7w9cpv.
Once you have downloaded the application, you will have to follow these steps, in order to activate the course:
Inside the Mindspa application, go to 'Courses'.
Inside 'Courses', look for the course which goes by the name of 'Plaid'.
Inside it, you will be asked to enter your activation code.
Once you are done with it, you can get going.
The activation code is being offered for free in the Mindspa Facebook page, simply comment this post or send the page a message, and you will receive your activation code.
Mindspa is focused on the mental wellbeing of it users, and in such a tough time, it felt that it needed to contribute to help ease the situation for the most vulnerables.
All in all, this course by Mindspa can be the prime course for you. It will provide you the much-needed psychological support and also teach you to increase your endurance.
And just to re-iterate, this course is absolutely free for people who are looking for this type of help, so don't miss it.